Eva Angeli - Politecnico di Torino
Eva Angeli is a project member of EUCRITE and an employee at the Foreign Citizens Office of Politecnico di Torino where she deals with immigration and practical issues and provides support to all international students and scholars through an information service and a variety of orientation welcome activities.
A graduate in foreign languages and literatures and a former exchange student, for two decades she was involved in intercultural orientation programmes for incoming and outgoing students from/to several countries and she was in charge of managing host families and students for the Torino chapter
Barbara Bottger - University of Graz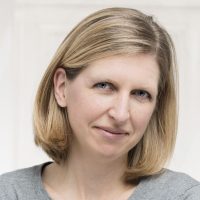 Barbara Boettger graduated from the English and German Studies departments of the University of Graz, specialized in language acquisition and worked on a long term study investigating language development in children from migration backgrounds at the University of Graz.
Barbara Boettger started her professional career as advisor for student mobility, incoming and outgoing, outside of Europe at the University of Graz. This was when she started to design intercultural workshops for students coming on exchange to study at the University of Graz with a colleague. Over the last 10 years, Barbara Boettger has designed and held many intercultural trainings for students and university staff at various institutions. In 2015 she became a certified trainer for intercultural trainings. In addition, Barbara Boettger is responsible for the strategic partnerships the TU Graz holds with different international partners. She serves as the contact person for the Liaison Office in Shanghai and helped establishing this newly opened office of TU Graz.
Dr. Benedetta Gennaro - TU Darmstadt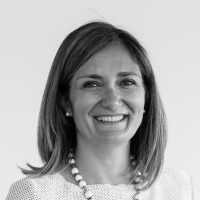 Benedetta Gennaro, Ph.D., is head of the International Student Services and coordinator for refugee integration at TU Darmstadt where she is also responsible for the research and intellectual outputs of the EUCRITE consortium. She received her B.A. in the Department of Sociology – Mass Communications at Università degli Studi "La Sapienza" in Rome, an M.A. in Mass Communications from Miami University (Oxford, OH) and an M.A. and Ph.D. in Italian Studies from Brown University (Providence, RI). Her areas of research include gender and sexuality studies, cultural studies and visual methodologies, women and political violence, masculinity studies, and feminist methodologies. She was a researcher in the Institut für Soziologie at TU Darmstadt and served as acting professor of Sociology at Goethe Universität in Frankfurt.
Barbara Minuzzo - Politecnico di Torino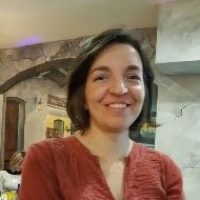 Barbara Minuzzo is a permanent project member of EUCRITE and an employee at the Incoming Students Office of Politecnico di Torino. A graduate in foreign languages and literatures, she is in charge of students holding a foreign diploma/ degree interested in enrolling to bachelor and master of science programs. In particular she deals with the evaluation of foreign diplomas and with the enrollment of international students.
Gerlinde Müller-Reinisch - University of Graz
Gerlinde Müller-Reinisch graduated from the English department of the Univeristy of Graz where she also used to work at the Office of Interational Relations. She has been part of the International Office – Welcome Center Team of Graz University of Technology since 2018.
Laura Pauwels - KU Leuven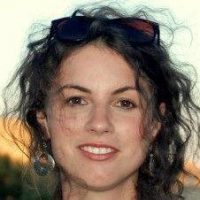 Laura Pauwels works at the International Office of the Faculty of Engineering Science at KU Leuven. She holds a Master's degree in Translation and a teaching degree.
Dr. Caroline Schlenker - Grenoble Alps University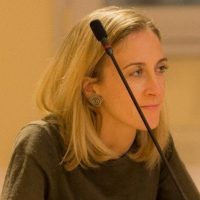 Caroline Schlenker graduated with a phD in December 2016 with a cross-disciplinary thesis in theater studies, performance and English studies. ESL lecturer at the engineering school Grenoble INP, she has been working on using acting as a tool for learning languages. She is in charge of implementing the status of Student Artist at Grenoble Alps University after being in charge of the coordination of acting workshops for the University as "Chargée de mission Culture". She studied acting at UCI, has taught acting in Grenoble since 2007 and has staged a number of plays for the University and beyond. She has been trained by the public education association (SCOP) "L'Orage" in methods and tools for community education and has volunteered in a refugee centre near Grenoble for the past three years.
Johanna Kaila - Aalto University
Johanna Kaila works as a coordinator at Aalto University where she also develops alternative paths to university, to show how all prospective students, regardless of their backgrounds, can become eligible to access higher education. She studied Educational and Social Sciences at Helsinki University, and is now writing her Master's Thesis about refugee integration into higher education. In her thesis, she investigates how access to higher education is framed for refugees.
Johanna joined the EUCRITE team on April 2018.
Birgit Steinkellner - Graz University of Technology
Birgit Steinkellner has been part of the International Office – Welcome Center Team of Graz University of Technology since 2016. Initially in charge of Erasmus+ agreements as well as Erasmus Mundus projects, she has worked as an advisor in the Welcome Center since October 2018. 
Aaron Szczerba - TU Darmstadt
Aaron Szczerba is the coordinator for refugee integration at TU Darmstadt and a permanent project member of EUCRITE. Holding a Master's degree in Diversity & Inclusion, he has focused, throughout his studies of Sociology and Social Work, on discriminatory inequalities and structures in different social fields as well as their intersectional conditions and impacts. In his recent master's thesis, he discussed the necessity of HEI's commitment to diversity policies in order to fulfill their social obligations to establish and guarantee equal opportunities for all its members.
Milla Vaisto-Oinonen - Aalto University
Ms. Milla Vaisto-Oinonen works as Head of External Customer Services at Aalto University in Helsinki, Finland. She is responsible of Admissions Services and Open University as well as student recruitment activities of Aalto University. She is interested in process and team development with a keen interest in admissions (both international and domestic) and continuous learning.
Dr. Andreas Winkler - TU Darmstadt
Dr. Andreas Winkler is the project coordinator of EUCRITE. As funding and policy advisor for internationalisation at TU Darmstadt and coordinator of the CLUSTER consortium, he brings extensive experience in managing European funding projects. Together with the university governing board, Andreas Winkler is further developing the internationalisation strategy of TU Darmstadt. He is well-versed in quantitative and qualitative methods, having conducted extensive field work for his research.